Thank you for being a valued Villa Metaverse creator and fan! We've assembled some highlights to get you going as you create and publish Metaverses that thrill. Two new cities will be added shortly to our Biz Travel section. Have you ever been to Jerusalem? If not, you're in for a treat and for a fraction of the cost of going there IRL using our digital twin technology that places you smack on the Temple Mount with superpowers: This pic captures the Metaverse promise over Villa by combining digital twin tech + the ability to spawn any object and fly it around the globe!


I

Is this for realz? Watch here!  40,000 3D Tunes – fully licensed for your personal or commercial use over Villa We're ecstatic about Villa's latest Epidemic Sound integration that puts 40,000 3D songs from artists around the world at your Villa Metaverse fingertips.




How this works: From any Villa press and hold A or X > Spawn! and look to your left panel to select Epidemic Sound then turn to your right panel for instructions and a tutorial. If you don't yet have an ES account, we got your back with more than 100 free tracks. Otherwise to access the entire repo, use this code villaconnect for your 30% discount, or if you already have an account, simply head to https://app.villa.rocks/apps to connect it. 40K tunes how this works <- short and sweet vidINSTALL NOW Own land on the in-app terraforming game Galactica! Develop to keep and host meetups or socials, or sell to earn!

Be sure to ask for the price that best represents the effort and value you put in.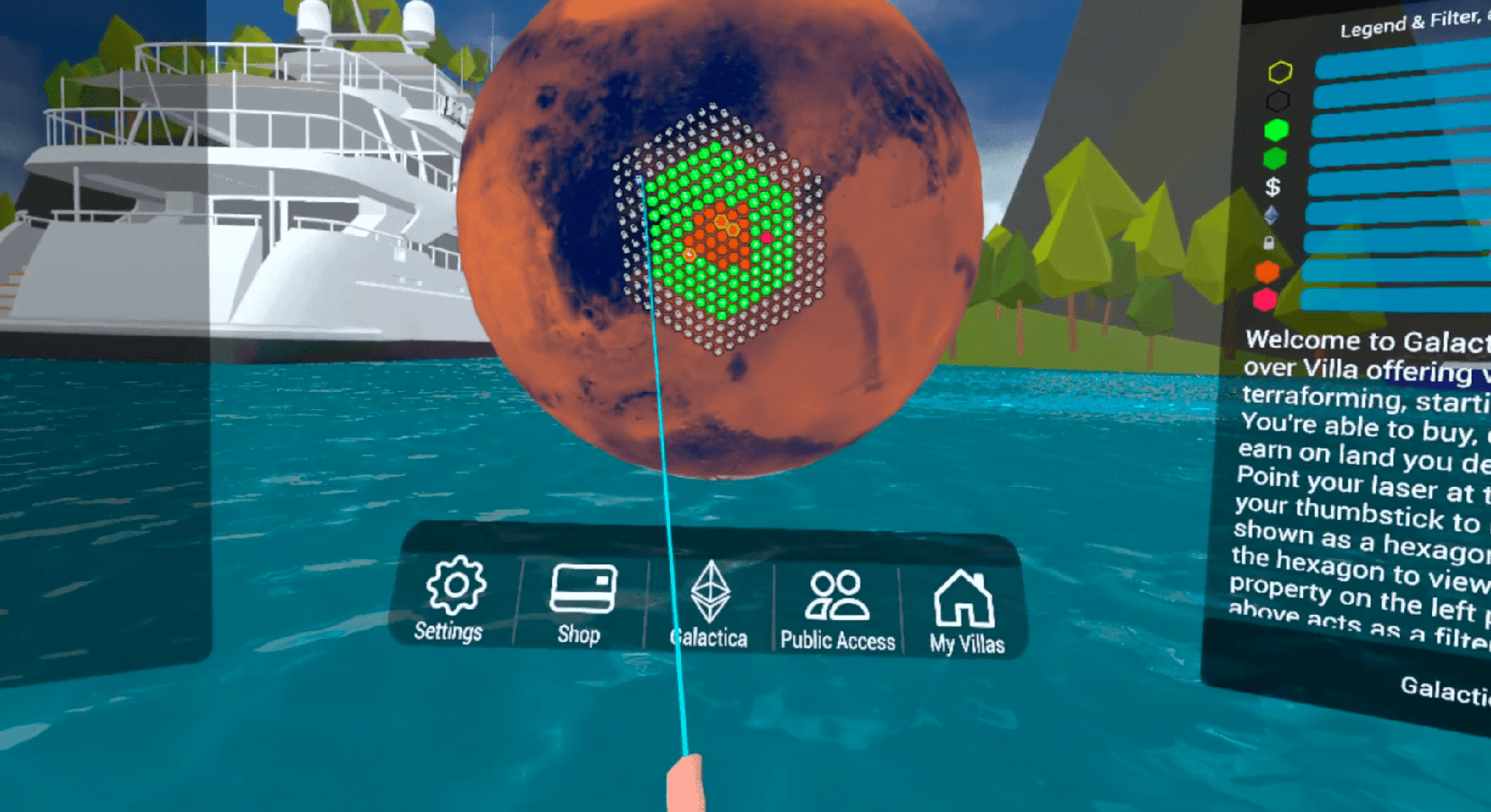 How this works: Launch Villa you'll see Galactica's Red Planet. Instructions appear on the right panels. If you're inside any villa, press and hold A > Menu > Galactica. We built Villa with inspiration from Westworld so professionals, creators, and gamers can create the worlds that get them, their hosts (coming soon) and their guests inspired, both privately and publicly, just like Robert and Arnold!PS: Did you know? Professor and futurist David Passig has proven in his research that interacting in VR can increase cognition levels by 20%. And that's a wrap! Please join us 24/7 over Villa in VR! Chat with teammates and fellow Villa pros and fans, play games and participate in community events like Happy Hour Fridays (5pm at Senior Ghost Villa). Lots planned over the next few weeks so be on the lookout! Don't miss our Blog, Q&A, and Villa on Discord

Until next time,
Team Villa